About Us
Established in the 2005, V4 ELEVATORS was founded by ISO 9001-2008 certified company. Keeping up to the current market demands, we constantly evaluate, define and refine our approach towards the best practices in our services. Our services are always affordable and never compromised on the quality. Our success today is measured by the satisfaction derived by our clients for our quality. At V4 ELEVATORS, the work culture and our team's approach towards client requirement are ethical and professional. Irrespective of the scale of client's requirement, our team works towards minimal turnaround, leading to a prolonged patronage for our services.
Maintenance Of Elevators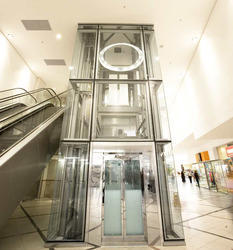 AMC Service
New Installation
Repair & services
Modernization of Elevators
Micro leveling
Voice Synthesizer
VIP Operation
Special Features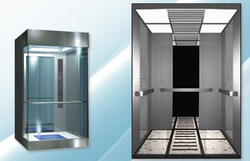 We have a wide varieties of elevators available in our inventory. Special Features of our elevators:1. Attractive fixtures in place of old fixtures for hall and loading 2.Controllers and machine drive-up gradation for minimizing power consumption.